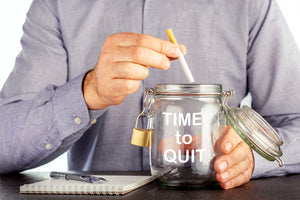 Hypnosis is the #1 way to stop smoking. Master Hypnotist Thomas Bresadola has been successfully hypnotizing people for years to stop smoking. Many times in only one session!
For many people who purchase this Stop Smoking Hypnosis Session, it is possible they will stop smoking only after listening to the session once!
I have performed seminars for thousands of dollars using hypnosis to stop people from smoking. The key suggestions from my stop smoking seminar are embedded into this stop smoking hypnosis session. This specially crafted stop smoking hypnosis session gets you motivated to stop smoking and reach your goal to be smoke free.
I have personally created a super strong hypnosis that allows a person to fall into the hypnosis state deeper and quicker. This allows for positive reinforcement to stop smoking to stay focused in the mind.
In 24 hours, you will feel the difference. In 7 days, the cravings will be diminished. In 21 days, you will smoke free.
So simple to use! Listen to the entire session (about 50 minutes) the first time, then listen to only the hypnosis session once per day for 30 days then 2 times per week until you reach your weight loss goal. Simple. Fast. Easy